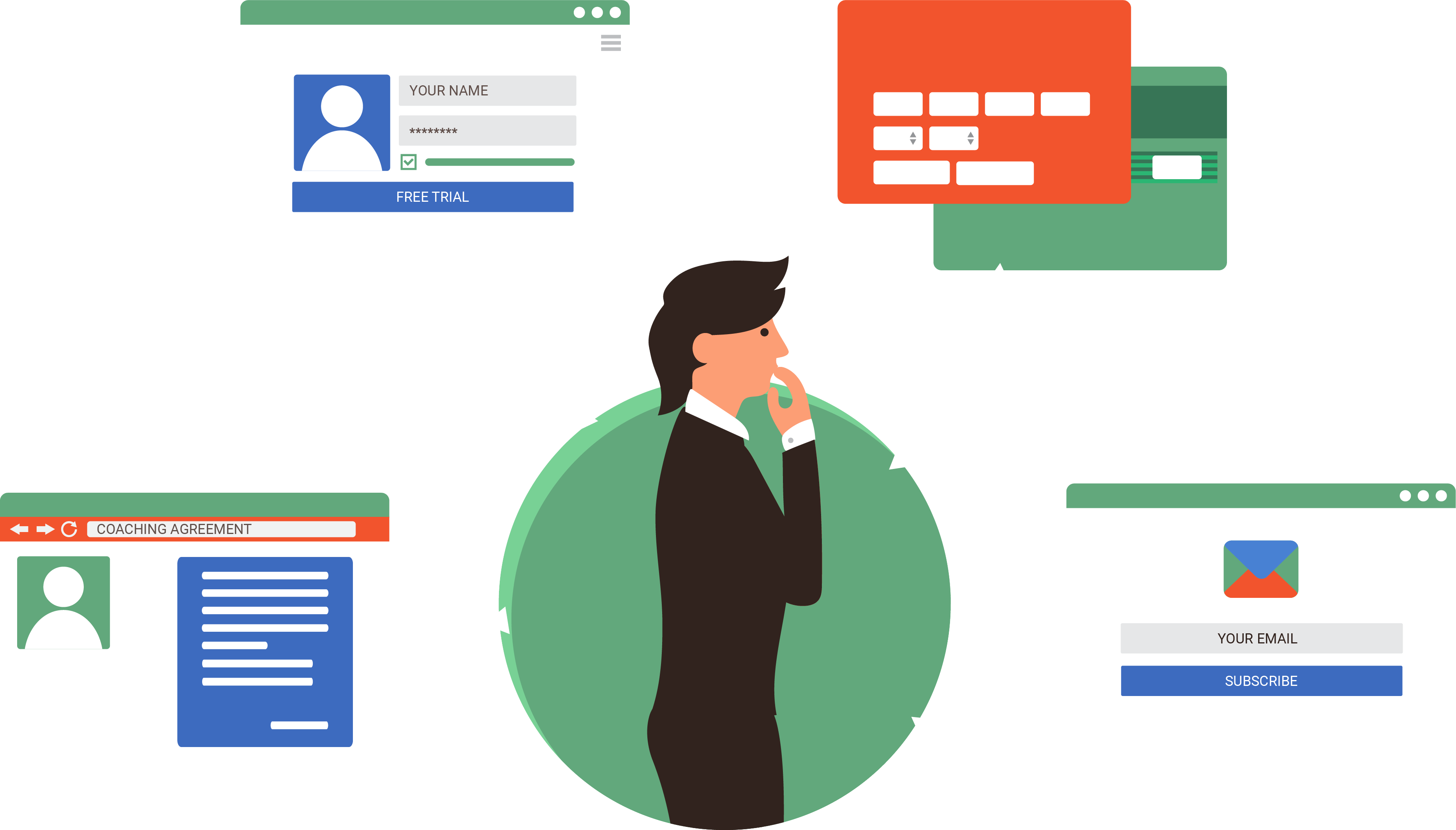 How do I book the free discovery session?
Go to the scheduling form
Choose 'free discovery session'
Choose a date and time
Fill out your information
Click on 'book'
After your booking, you will receive an e-mail of confirmation with the zoom link and my telephone number. Please connect to the meeting 5 minutes before the scheduled time.
What is the purpose of the free discovery session?
The intention of this meeting is to find out if we're a suitable match for a coaching partnership. We discuss your needs and expectations as well as how and if I can best honour them.
Is there a written agreement for coaching?
Yes.
Based on our first exchange, I send you a draft contract with one or several coaching options.
After your choice of an option is made, I will send you the final contract with my apposed signature.
You will then sign the contract, scan it, and send it via e-mail up to 24 hours prior to the first coaching session. E-signatures are also accepted.
Where are the sessions held?
Options:
Video conference with zoom
My office in Clarens/Montreux
Your office
A quiet hotel lounge, a tearoom or somewhere similar.
Important notice
Appointments by tele-conference can be conducted with or without the webcam.
How often are the sessions?
The frequency of the sessions is every week or twice a month on average.
How long are the sessions?
30 minutes (only by tele-conference)
60 minutes
Other options may be considered if they are relevant to you.
What are the terms of payment?
Payment is made in full before the first session.
What is the modality of payment?
Bank transfer
TWINT (applied to Switzerland only)
Can I cancel an appointment?
You may cancel or reschedule appointments up to 24 hours prior to the appointment.
Please notify me via email or SMS.
Cancellations within 24 hours of the appointment will be billed to the full amount of the service.
What if I'm late for an appointment?
In case of a late arrival to your coaching consultation on your part, the session will be held as planned. The appointment will end as scheduled.
Can I cancel the coaching accompaniment?
You can choose to cancel the ongoing coaching accompaniment by giving me at least 24 hours' notice.
A refund is then made for the remaining sessions. Not finding what you are looking for?
Please contact me for any other question you may have
Newsletters primarily focus on giving you tips, state-of-art recommendations that you can implement in your daily activities. Life situations will also be described and analysed.